Keep your online meetings glitch-free with around-the-clock monitoring
Zoom monitoring includes tracking all Zoom events from meetings, video conferences, webinars, chats, and audio calls to analyze the performance of each call, and eliminate the reasons for poor quality and glitches. Managing these will help to ensure a seamless employee and customer experience during various online meetings and remote sessions.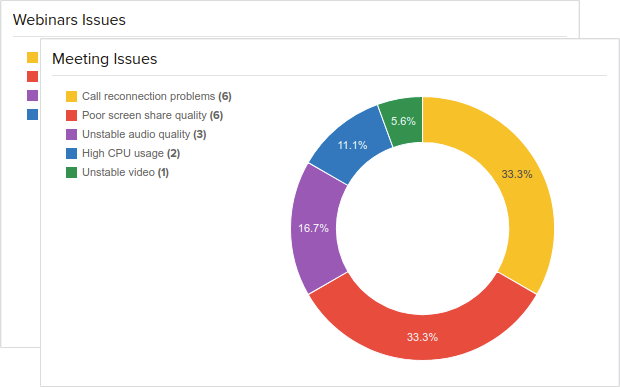 Trace the details that affect the conference experience
Any online meeting is prone to issues like call reconnection, poor screen share quality, unstable audio quality, and unstable video quality. Identifying these issues will help in resolving them quickly. View the number of times your organization has experienced these issues over the Zoom platform, and rectify them using the graphs filled with stats gathered on meeting and webinar issues.
Know your host
Teleconferencing and video meetings are essential for business purposes, support sessions, and internal meetings. Analyzing the type of meetings and the host who conducts them will help you understand Zoom usage patterns in your organization, so you can optimize usage.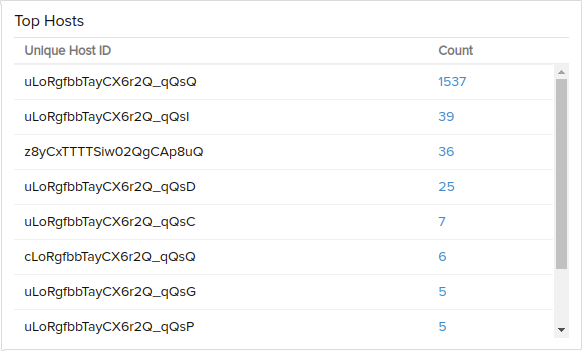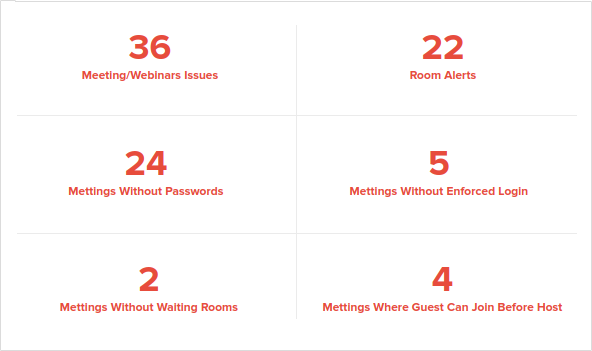 Ensure safe Zoom Rooms
With stats on meetings without passwords, meetings without enforced logins, meetings without waiting rooms, and meetings where guests can join before the host, identify how the connections are made, and keep your meetings and conferences secure.
Keep tabs on meeting durations
Configure threshold-based alerts for all Zoom events, and receive alerts at set frequencies when your events detect values based on your configurations. You can receive alerts for anything from meetings exceeding a certain time, more users joining without a password, zero attendees in a webinar, high CPU utilization during a particular meeting, or other issues.